TOMACCO – TOMACCO
A Spill Exclusive Album Premiere
Tomacco makes funky rock n' roll music to help you to cut loose and make a ruckus.  Making music for Tomacco is about exploration and growing in new directions.
Tomacco has a unique sound with each song having its own unique flavor, since variety is the spice of life. Drawing influence from old and new like Parliament Funkadelic, Jimi Hendrix and Led Zeppelin and more recently The Alabama Shakes, The Foals and Trombone Shorty, Tomacco is a fun time.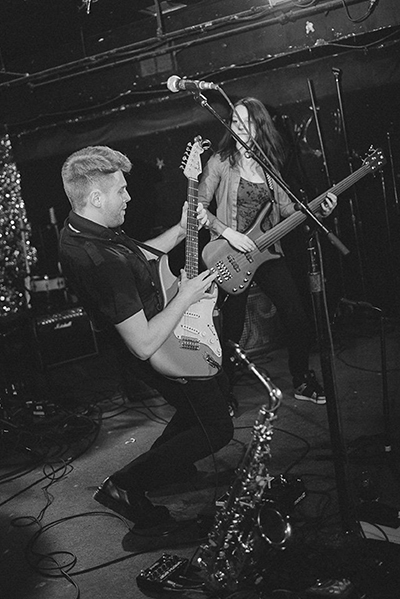 Tomacco started playing on the Toronto scene in 2016 and consists of Denny Copf as songwriter, guitarist, vocalist and saxophonist, Charlie Ziegler on synth, Jessie Taynton on bass and Luke Psotka on drums.
Artist Quote
"One taste of Tomacco and you'll be hooked!"
---
---
---
Tomacco
Tomacco
(Independent)
Release Date: March 22, 2018
Order Tomacco Via
---
Artist Links
(EP Artwork: Spenser Duffy | Photo Credits: Michele Dalgarno)